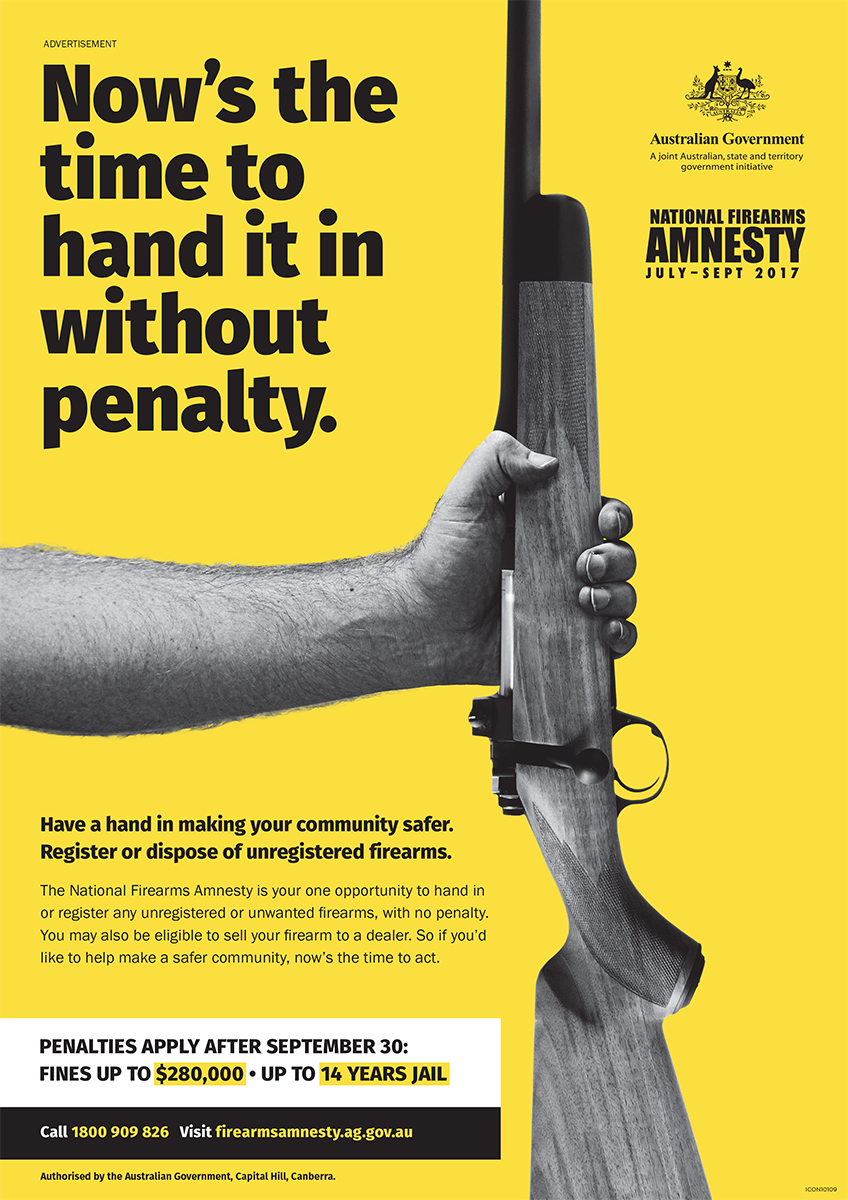 Unregistered Firearm? Hand it in now to avoid penalty
From 1 July 2017 to 30 September 2017, individuals who have an unregistered firearm or firearm-related item in their possession – for whatever reason – can legally dispose of it without penalty. You may also be eligible to sell your firearm to a dealer.
The purpose of the amnesty is to improve public safety by reducing the number of unregistered firearms in Australia. The minister has said that the amnesty "is as much about giving a family a chance to get rid of an old heirloom as it is about getting rid of guns off our streets".
If an unregistered firearm is found in your possession after 30 September 2017, you may be liable for up to $280,000.00 in fines and up to 14 years in gaol.
Please click on the below links for further information:
https://firearmsamnesty.ag.gov.au