The Firm
Over 100 years of Law Firm History
M J Duffy & Son has provided legal service to the western region of New South Wales for four generations over more than 120 years.
Michael Joseph Duffy emigrated from Ireland to Sydney in the 1880's as a school boy. After completing his legal studies he moved to Cobar NSW where he commenced legal practice in 1894.
In about 1920 Michael Joseph Duffy moved his practice to Dubbo where he was joined by his son Thomas Douglas Duffy in 1930.
Michael Venantius Duffy, a son of Michael Joseph Duffy later joined the firm and he opened a branch in Narromine, which continues to be serviced by the firm today.
Michael Joseph Duffy died in 1936 and the practice continued under his sons Thomas and Michael Venantius Duffy.
Thomas Douglas Duffy was joined at the Dubbo practice by his sons Thomas Michael Duffy in 1956 and Peter Duffy in 1969.
In 1988 and 1998 respectively, Robert Joseph Duffy and Stephen Michael Duffy, sons of Thomas Michael Duffy joined the practice and are now partners in the firm, the fourth generation of the Duffy family to serve the legal needs of Dubbo and western New South Wales.
Peter Duffy retired from the Partnership in June 2011 after 42 years' service as the Senior Managing Partner of the firm.
In addition to the Duffy lineage, Mr Peter Poulton joined the firm in 1973 and retired in 2006 after 33 years' service as a Partner and Rob Elliott joined the firm in 2012 as a lawyer and became Partner in 2014.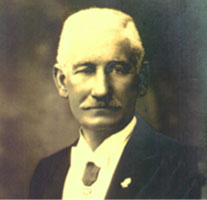 Michael Joseph Duffy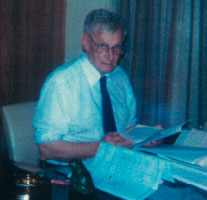 Thomas Douglas Duffy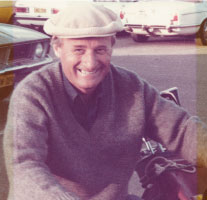 Thomas Michael Duffy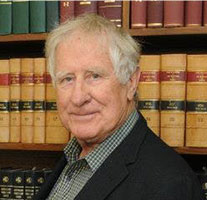 Peter Duffy
MJ Duffy becomes Duffy Elliott
In 2016, decisions were made that reflected the growth of the firm. Robert Elliott had been a partner since 2014 and it was time to modernise the look and feel of the business.
Hence the re-naming of the Law Firm to Duffy Elliott.
The new name and identity of the Law Firm has invigorated the 100 year old firm. The law firm with its new professional staff continues to serve the needs of Dubbo and surrounds. Providing quality legal advice is still our paramount concern. The new look and feel of the law firm will ensure that we serve the community for generations to come.