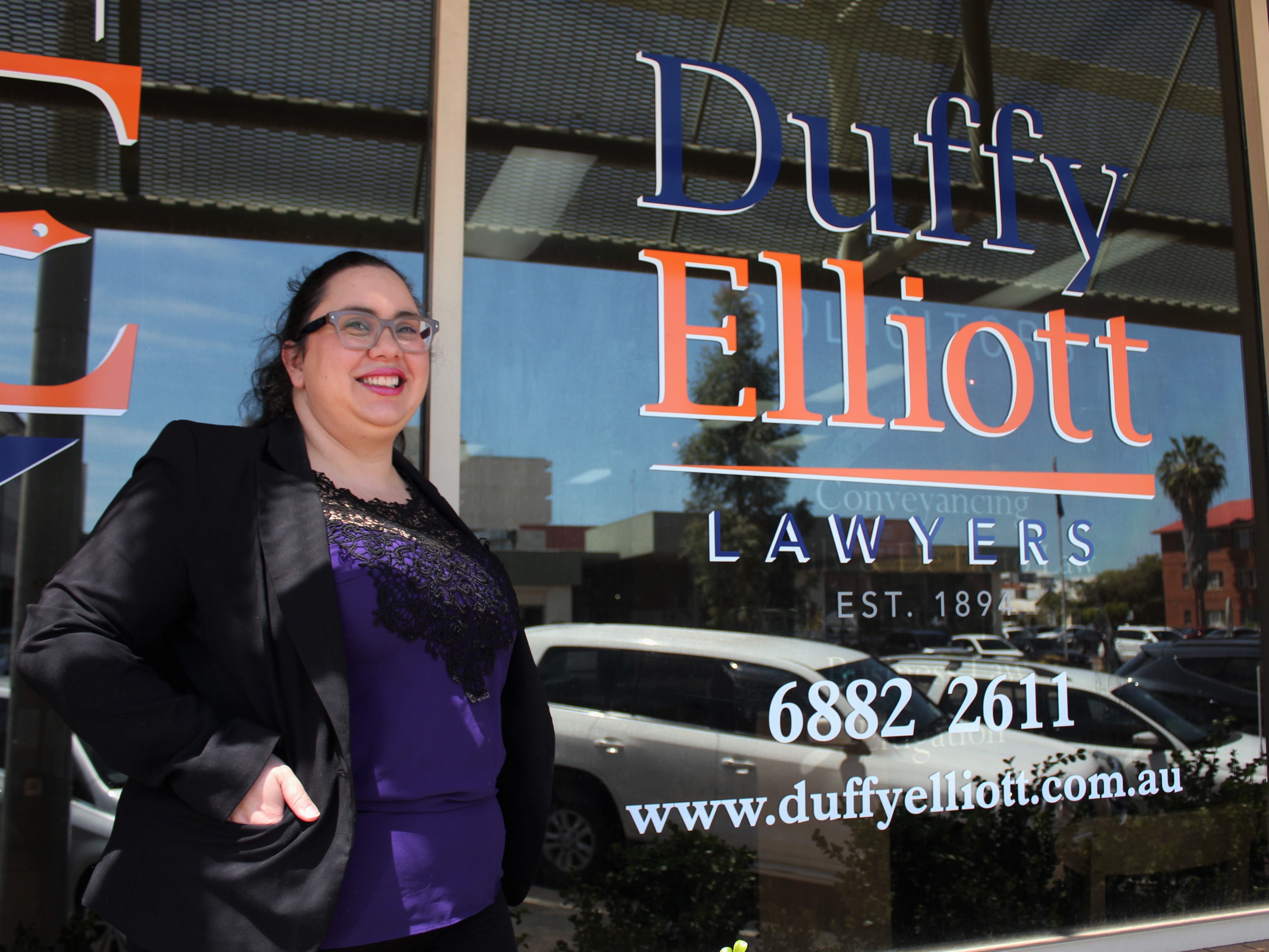 No Objections here: Melissa up for top award
Senior Associate Melissa Mastronardi has been announced as a finalist for 2016 NSW Young Lawyer of the Year. Melissa is one of four finalists handpicked from over 15,000 young lawyers in NSW.
Melissa has been with Duffy Elliott Lawyers since 2014. She is currently the head of our Family Law Team.
The achievement is quickly becoming the talk of the town after the Daily Liberal visited our office keen to report the achievement to Dubbo and surrounds
This nomination is a surprise only to her. Melissa is the Vice-Chair for the NSW Young Lawyers Bushweb Regional Issues Committee and the Young Lawyers Delegate for the Orana Law Society. Melissa is also the Dubbo Representative for the Family Law Sections Regional Committee.
Melissa has also performed above and beyond her role to develop the 'Guide to Living and Working in the Orana Region'. This guide is scheduled to be released early next year, and will assist new lawyers to find out everything from the Local Court information to the best local haunts.
To find out more about Melissa's tireless efforts on Law Society committees, check out the Law Society Website:
Melissa's continued roles in the Law Society are only a small part of her legal career. Melissa's high standard of professionalism and kind nature is always appreciated by her clients. The constant stream of testimonials for her on our testimonials page do not do justice to the level of support she gives to her clients.
Melissa is also quite the computer wiz! She is constantly showing the "less technologically-savvy" members of the firm little tips and tricks to stop them shouting at their computers.
Duffy Elliott Lawyers are very grateful to have Melissa as part of our Firm.
The NSW Young Lawyer of the Year will be announced at a Gala Dinner in Sydney on 5 November 2016, presented by Emeritus Professor Gillian Triggs who is the President of the Australian Human Rights Commission, and Acting Aboriginal and Torres Strait Islander Social Justice Commissioner.
Once again, a big congratulations to Melissa on this wonderful achievement.